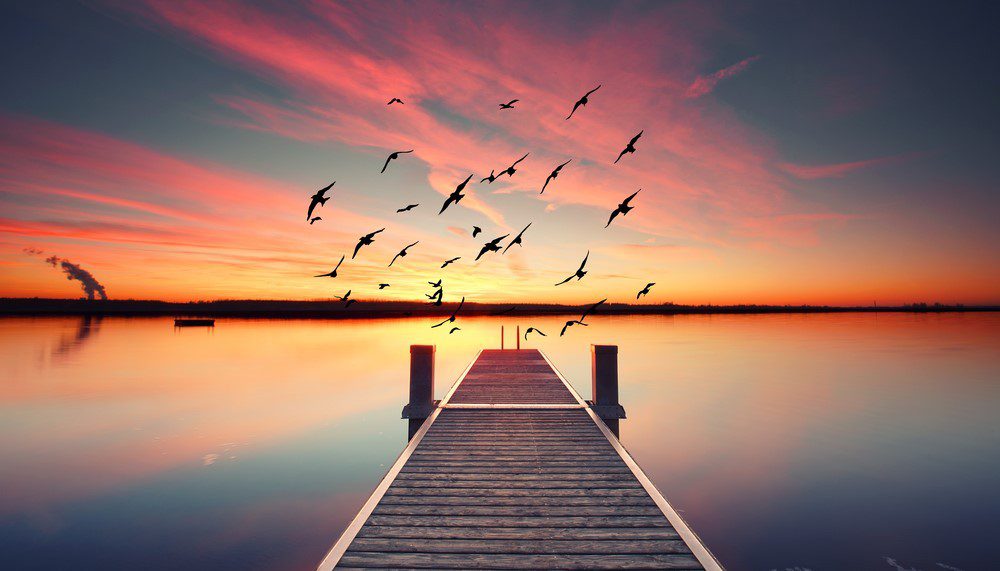 ©Joy Dunlap  https://joydunlap.com
Now's the time of year when Top 10 lists, 2021 Recaps, and the Year's Favorites show up!  And, this Speaking Joyfully is also sharing what readers were seeking – and finding – in 2021.
Speaking Joyfully is a journey of the heart for me – and I hope it is for you too.
A spiritual walk. A listening for God's whisper in the world.
Feeling His hug in the hurts. Finding strength in His Word.
2021 has been a year. A seesaw of sorts.
Pandemic exhaustion and perseverance. Conflict and courage.
Rejoicing. Perhaps a regret or two?
Disappointments and discoveries. Hurt and hope.
Many managed to travel and visit family and friends more. Others battled illness and inner turmoil. Some struggled to stay the course with increased pressures and heartaches.
Along the way, some found beauty amidst the ugliness; wellness instead of wallowing; peace in the perplexing.
The source of hope, strength and love is always available – although sometimes it is hard to "see" Him – and to find them – in the fog and the funk.
But, whether it's 2021 or 2022, or any year, we can be confident God is still powerful, omnipresent and the provider of peace.
Are you seeking…
Beauty? Wellness? Strength?
Peace? Protection? Progress?
Readers were seeking – and finding – these and others this year.  In no particular order, here are 12 of Speaking Joyfully's highest read posts in 2021 (not connected with holidays) arranged in categories: 
Finding Beauty
Unexpected Difficulties and Delights
Finding Wellness
Engaging the Core – Water Noodle Wisdom
Finding Strength and Peace
Steps to Find Strength in the Storms of Life
5 Ways to Hold on to Peace in Challenging Times
Finding Protection
Attack Analysis and Protection
Finding Hope
Finding the Way Ahead
7 Must-Haves for the Path to Progress
7 Strategies to Move Forward in Life – Top-Level Perspective
Another highly read Speaking Joyfully favorite of 2021 is a short (actually more of a short, short) story that won first place at the Blue Ridge Mountains Christian Writers Conference (BRMCWC) Foundation Awards in November 2020.  The Journey is a fictional story involving two people who meet during an airplane flight. I hope you enjoy the ride.
You may not have heard that the Speaking Joyfully blog won third place at the BRMCWC Foundation Awards in May 2021, a recognition for which I am deeply humbled and thankful. Anything I write of worth though is solely through His inspiration and by His grace. The most important words in Speaking Joyfully are always His words shared from Scripture, available freely to us all.
I am very grateful for the time you take to read Speaking Joyfully. If any of this year's writings have encouraged you or prompted thought or contemplation, I'm so glad!  And, if through them, God has stirred your heart to draw closer to Him or provided a word you needed at a particular time, I rejoice with you!
In the New Year, may your days be full of delight, your heart full of hope, and your mind focused on the One who offers peace.
You will keep in perfect peace those whose minds are steadfast, because they trust in you. Trust in the Lord forever, for the Lord, the Lord himself, is the Rock eternal. Isaiah 26:3-4 NIV
Which memorable event stands out in your life in 2021?
What did you discover about yourself this year?
What are you most seeking in your life today?  (Pick from one of the categories above or add your own).
Which Speaking Joyfully post touched you the most, or resonated with you? (I'd love to hear from you!)
In what ways do you feel you grew closer to God this year?
But seek first his kingdom and his righteousness, and all these things will be given to you as well. Therefore do not worry about tomorrow, for tomorrow will worry about itself. Each day has enough trouble of its own. Matthew 6:33-34 NIV
"Christmas in July" is a popular marketing and shopping concept, but what if we made it more?  Surprise your family and friends or yourself with these fun and meaningful ways to celebrate Christmas this July.  You might remind someone – or even yourself – about the real reason behind Christmas and why the true meaning lasts all year.
Put out cookies and milk every night. 
Pick your favorites to serve. 😊   Sure, it's swimsuit season, but those extra doses of Vitamin D do promote good health.
Play uplifting Christmas music in your car and at home. 
Many carols trigger good memories and celebrate the arrival of Christ.  Who says we have to save them until the official Christmas season?  Play on.  Sing strong.
Visit a petting zoo or an area animal park. 
You won't find a manger scene but you'll have fun seeing the variety of furry friends created by God.
Identify Christmas decorations to donate. 
When rushing around in the holiday season, it's difficult to take the physical and emotional time to sort through which ones we no longer want to keep.  Now's a good time to dive in, pull an item out, enjoy the memory, photograph it, then give it away so someone else can use it this coming Christmas.
Host a Christmas in July event.
Whether it's a luncheon, tea, coffee or party, bring a group of friends together and share your favorite Christmas memories.  Serve delicious Christmas cookies or fruit cake!
Send Christmas greetings to your friends – now.
They'll be surprised to get some real mail and shocked to receive a Christmas card in the summer.  No cards handy?  Send a special "Christmas in July" email greeting to remind those you love about the love you have for Jesus year-round.
Watch Christmas movies by yourself or with friends.  
Hallmark's "Christmas in July" series offers several happy-ever-after and relaxing choices, plus you can easily locate the classics and other cheery Christmas shows through online services.
Find a sno-cone truck and enjoy the cool treat.
Want to add some Christmas in July flair?  Use red and green flavors.  Astonish the person behind you in line by treating them to the Christmas giving spirit.
Surprise a good friend or two with a Christmas ornament.    
When tree trimming time arrives, they'll already have your memento to add to their decorations.  You could also gather a group of friends to fill your own "Christmas in July" glass globe ornaments.  Perhaps with some sand and shells?
Gift a charity or your church. 
Why wait until the end of the year?  Give your favorite charities a boost this month, or find a new one that could use your support now.
Read the Biblical Christmas story individually or with friends or family.
Jesus' presence in our lives is worth celebrating year-round.  Take time to mull over the birth of Jesus, the gifts of the Magi, the journey of the shepherds, the fear of Herod, and the faith of Mary and Joseph.  Spend some time in prayer to thank God for the gift of Jesus in your life.
Make a list – and check it twice – for all the good gifts God has put in your life.
What does your "Christmas in July" gratitude list include? Write it out and share it with someone.
And there were shepherds living out in the fields nearby, keeping watch over their flocks at night. An angel of the Lord appeared to them, and the glory of the Lord shone around them, and they were terrified. But the angel said to them, "Do not be afraid. I bring you good news that will cause great joy for all the people. Today in the town of David a Savior has been born to you; he is the Messiah, the Lord. This will be a sign to you: You will find a baby wrapped in cloths and lying in a manger."
Suddenly a great company of the heavenly host appeared with the angel, praising God and saying,
"Glory to God in the highest heaven, and on earth peace to those on whom his favor rests."  Luke 2:8-14 NIV
Have you ever bought a Christmas gift or watched a Hallmark holiday movie in July?
How are you using the gifts God has given you?
In what ways do others see Jesus in your heart and life year-round?
When they had seen him, they spread the word concerning what had been told them about this child, and all who heard it were amazed at what the shepherds said to them. But Mary treasured up all these things and pondered them in her heart. The shepherds returned, glorifying and praising God for all the things they had heard and seen, which were just as they had been told.  Luke 2:17-20 NIV
Remember…
Life is Better When It's Full – Joy-full, Thank-full, Purpose-full and Friend-full! ™