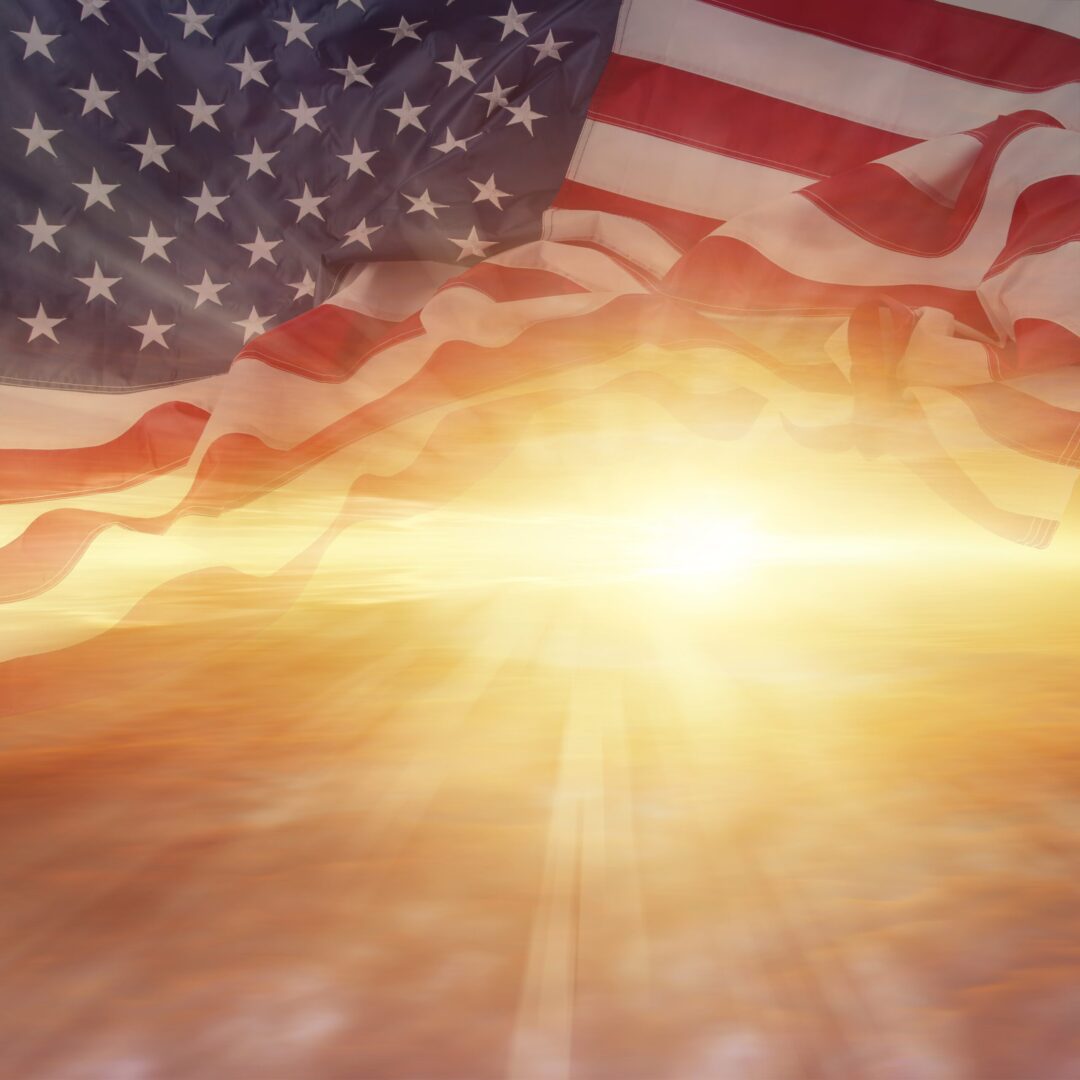 ©Joy Dunlap  https://joydunlap.com
On this Presidents Day, let's look back at how some past Presidents chose to incorporate God in their messages. These selected quotes from U.S. Presidents share some of their references about the Bible, God's supremacy, and justice.  In them, we see the leaders of our nation giving gratitude to God and expressing a desire for divine guidance.
Prayers given by two Presidents on their inauguration days bookend this roundup of quotes that include references to God by those elected to lead the United States.   
PRAYER FOR DISCERNMENT, COOPERATION AND A SENSE OF FAIRNESS
Almighty God, as we stand here at this moment my future associates in the executive branch of government join me in beseeching that Thou will make full and complete our dedication to the service of the people in this throng, and their fellow citizens everywhere.
Give us, we pray, the power to discern clearly right from wrong, and allow all our words and actions to be governed thereby, and by the laws of this land. Especially we pray that our concern shall be for all the people regardless of station, race, or calling.
May cooperation be permitted and be the mutual aim of those who, under the concepts of our Constitution, hold to differing political faiths; so that all may work for the good of our beloved country and Thy glory. Amen.  Dwight D. Eisenhower, 1953, inaugural address
BIBLE
In regard to this Great Book, I have but to say, it is the best gift God has given to man. All the good the Saviour gave to the world was communicated through this book. But for it we could not know right from wrong. All things most desirable for man's welfare, here and hereafter, are to be found portrayed in it. Abraham Lincoln, 1864 (In response to receiving a Bible from the Loyal Colored People of Baltimore)
MERCY AND HUMILITY
Here before me is the Bible used in the inauguration of our first President, in 1789, and I have just taken the oath of office on the Bible my mother gave me a few years ago, opened to a timeless admonition from the ancient prophet Micah: 
"He hath showed thee, O man, what is good; and what doth the Lord require of thee, but to do justly, and to love mercy, and to walk humbly with thy God." (Micah 6: 8) – Jimmy Carter, 1977, inaugural address
PURPOSE AND DUTY
We are not this story's author, who fills time and eternity with His purpose. Yet His purpose is achieved in our duty, and our duty is fulfilled in service to one another. Never tiring, never yielding, never finishing, we renew that purpose today; to make our country more just and generous; to affirm the dignity of our lives and every life.  – George W. Bush, 2001, inauguration
ETERNAL RULES OF RIGHT
I dwell on this prospect with every satisfaction which an ardent love for my country can inspire, since there is no truth more thoroughly established than that there exists in the economy and course of nature an indissoluble union between virtue and happiness; between duty and advantage; between the genuine maxims of an honest and magnanimous policy and the solid rewards of public prosperity and felicity; since we ought to be no less persuaded that the propitious smiles of Heaven can never be expected on a nation that disregards the eternal rules of order and right which Heaven itself has ordained; and since the preservation of the sacred fire of liberty and the destiny of the republican model of government are justly considered, perhaps, as deeply, as finally, staked on the experiment entrusted to the hands of the American people. – George Washington, 1789, inaugural address
GUIDANCE
While this duty rests upon me I shall do my utmost to speak their purpose and to do their will, seeking Divine guidance to help us each and every one to give light to them that sit in darkness and to guide our feet into the way of peace. – Franklin D. Roosevelt, 1937, 2nd inaugural address
GRATITUDE
My fellow-citizens, no people on earth have more cause to be thankful than ours, and this is said reverently, in no spirit of boastfulness in our own strength, but with gratitude to the Giver of Good who has blessed us with the conditions which have enabled us to achieve so large a measure of well-being and of happiness. – Theodore Roosevelt, 1905, inaugural address
GOD'S CHARACTER
And may that Being who is supreme over all, the Patron of Order, the Fountain of Justice, and the Protector in all ages of the world of virtuous liberty, continue His blessing upon this nation and its Government and give it all possible success and duration consistent with the ends of His providence. – John Adams, 1797, inaugural address
RELIANCE
And a firm reliance on the goodness of that Power whose providence mercifully protected our national infancy, and has since upheld our liberties in various vicissitudes, encourages me to offer up my ardent supplications that He will continue to make our beloved country the object of His divine care and gracious benediction. – Andrew Jackson, 1829, inaugural address
RELIGIOUS LIBERTY, MORALITY AND RESPONSIBILITY
I deem the present occasion sufficiently important and solemn to justify me in expressing to my fellow-citizens a profound reverence for the Christian religion and a thorough conviction that sound morals, religious liberty, and a just sense of religious responsibility are essentially connected with all true and lasting happiness; and to that good Being who has blessed us by the gifts of civil and religious freedom, who watched over and prospered the labors of our fathers and has hitherto preserved to us institutions far exceeding in excellence those of any other people, let us unite in fervently commending every interest of our beloved country in all future time. – William Henry Harrison, 1841, inaugural address
GRACE
With hope and virtue, let us brave once more the icy currents, and endure what storms may come. Let it be said by our children's children that when we were tested we refused to let this journey end, that we did not turn back, nor did we falter; and with eyes fixed on the horizon and God's grace upon us, we carried forth that great gift of freedom and delivered it safely to future generations.  – Barack Obama, 2009, inaugural address
FREEDOM'S SONG OF THE HEART
Now we hear again the echoes of our past: a general falls to his knees in the hard snow of Valley Forge; a lonely President paces the darkened halls, and ponders his struggle to preserve the Union; the men of the Alamo call out encouragement to each other; a settler pushes west and sings a song, and the song echoes out forever and fills the unknowing air.
It is the American sound. It is hopeful, big-hearted, idealistic, daring, decent, and fair. That's our heritage; that is our song. We sing it still. For all our problems, our differences, we are together as of old, as we raise our voices to the God who is the Author of this most tender music. And may He continue to hold us close as we fill the world with our sound–sound in unity, affection, and love–one people under God, dedicated to the dream of freedom that He has placed in the human heart, called upon now to pass that dream on to a waiting and hopeful world.  – Ronald Reagan, 1985, 2nd inaugural address
PRAYER OF THANKS FOR STRENGTH AND HUMILITY IN SERVICE
And my first act as President is a prayer. I ask you to bow your heads:
Heavenly Father, we bow our heads and thank You for Your love. Accept our thanks for the peace that yields this day and the shared faith that makes its continuance likely. Make us strong to do Your work, willing to heed and hear Your will, and write on our hearts these words: "Use power to help people." For we are given power not to advance our own purposes, nor to make a great show in the world, nor a name. There is but one just use of power, and it is to serve people. Help us to remember it, Lord. Amen. – George Bush, 1989, inaugural address
"So give your servant a discerning heart to govern your people and to distinguish between right and wrong. For who is able to govern this great people of yours?"
The Lord was pleased that Solomon had asked for this. So God said to him, "Since you have asked for this and not for long life or wealth for yourself, nor have asked for the death of your enemies but for discernment in administering justice, I will do what you have asked. I will give you a wise and discerning heart, so that there will never have been anyone like you, nor will there ever be.  1 Kings 3:9-12 NIV
As fascinating as it is to examine how Presidents have referred to God, what matters most is who He is, and how we personally see Him and connect to Him.
Do we believe His Word as truth and trust Him? In our lives, do we understand and accept God as faithful and merciful; loving and forgiving; all-powerful and omnipresent; just and righteous?
What strikes you about the references to God these Presidents made?
In what ways have you referred to God that others would likely remember?
What message about God do you want others to know?
How do you ask God to help you in your life?
What key thoughts are in the prayer(s) you pray for the leaders of our nation, our military, our schools, our states, our cities, and our communities?
I urge, then, first of all, that petitions, prayers, intercession and thanksgiving be made for all people – for kings and all those in authority, that we may live peaceful and quiet lives in all godliness and holiness. This is good, and pleases God our Savior.  1 Timothy 2:1-3 NIV
Citation:  Inaugural speech references from https://avalon.law.yale.edu/subject_menus/inaug.asp
Remember…
Life is Better When It's Full – Joy-full, Thank-full, Purpose-full and Friend-full! ™