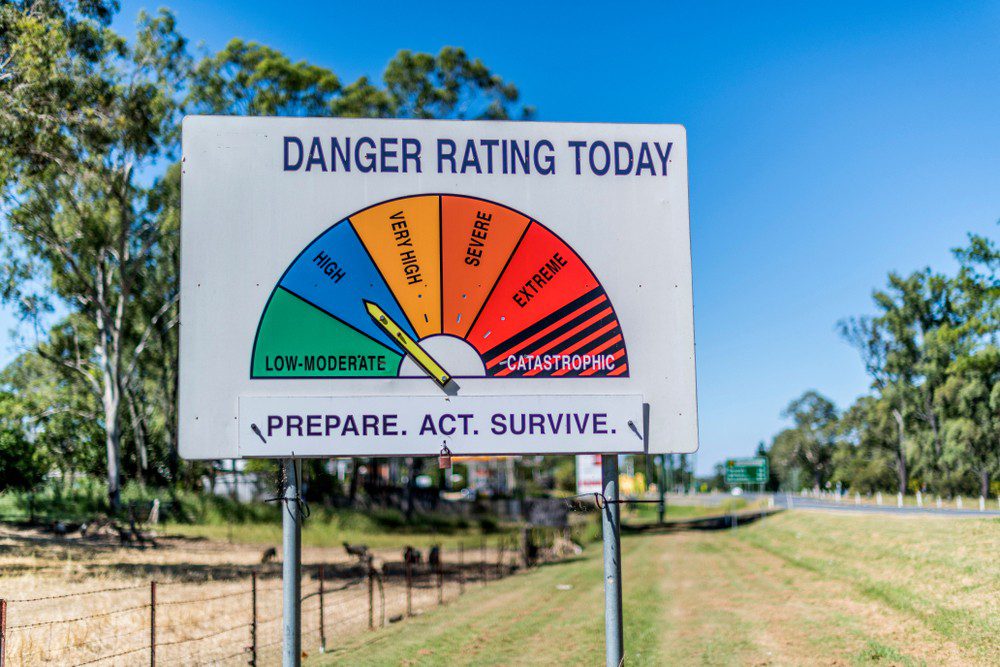 ©Joy Dunlap  https://joydunlap.com
Bright and sunny was the day and so was my attitude.  Feeling good about an errand I'd run, I was heading home and looking forward to a relaxing evening.  Driving about 65 mph on the highway in the left lane, I spotted two cars pulled over on the left side.  Unusual.  Before I could process that, the car in front of me jerked into the right lane.  With another car on my right and people standing slightly ahead with the cars on the left, I had nowhere to go.  A second before I hit it, I saw it.  
Clackety-clack, clackety-clack – I hit the full-length ladder at full force.  The noise thundered through my low-to-the-ground Pontiac Grand Prix sports car as it clattered over the obstacle.  I screamed out. Ta dum. Ta dum. Ta dum.  My heart pounded as loud in my mind as the noise had in my ears. Breathing deeply in and out, I offered up a prayer. 
In my rearview mirror, I saw a guy pull the ladder off the roadway before anyone else hit it. 
Thankfully, I had both hands on the steering wheel.  Thankfully, the ladder was laying horizontally.  Thankfully, I didn't spin out of control and hit someone.  I thanked God. 
A few years before, on a two-lane, cross-street near my neighborhood, a ladder flew off a loaded pickup truck in front of me and launched directly at me like a rocket. I swerved to the right and avoided it crashing through my windshield.    
Life is full of unexpected and metaphorical "ladders" flying at us that can cause us damage. 
Six tactics can help us avoid the impact or deal with it when we're hit:
Have a good grip.
In both instances, having both hands on the steering wheel helped me maintain control of the car and avoid injury to myself or others. When our hands hold tightly to God's word, He gives us the wisdom and strength to stay steady on the road He has for us.
Your word is a lamp for my feet, a light on my path. Psalm 119:105 NIV
Ride out the rough patches. 
At times, we can't avoid a catastrophe.   We just have to keep going through it.  The bumps, hits and heartaches we endure may help someone in the future, or strengthen us in a way we never imagined.  The confidence that God is with us and we're not riding solo makes the blows easier to bear.
Have no fear of sudden disaster or of the ruin that overtakes the wicked, for the Lord will be at your side and will keep your foot from being snared. Proverbs 3:25-26 NIV
Be prepared to swerve. 
Life requires adjustments.  Sometimes we need to remove ourselves from situations that could be tempting or dangerous for us or perhaps cause others unnecessary pain. 
The highway of the upright avoids evil; those who guard their ways preserve their lives.  Proverbs 16:17 NIV
Trust the training. 
When we're in a dire situation, our reflexes revert to our training, experience and discipline.  In one case, my instinct was to swerve sharply to the right to avoid the ladder crashing through the windshield. On the other, my mind assessed that movement in either direction could cause injury.  So, I stuck it out, absorbed the shock and the impact, and assessed the damage on the other side. 
My son, do not forget my teaching, but keep my commands in your heart, for they will prolong your life many years and bring you peace and prosperity.  Proverbs 3:1-2 NIV
Find help quickly.
After hitting the ladder, I quickly got my tires and the undercarriage of the car checked by people I trust. 
But encourage one another daily, as long as it is called "Today," so that none of you may be hardened by sin's deceitfulness.  Hebrews 3:13 NIV
Express thanks.    
Every time. 
Therefore, since we are receiving a kingdom that cannot be shaken, let us be thankful, and so worship God acceptably with reverence and awe, for our "God is a consuming fire." Hebrews 12: 28-29 NIV
What narrow misses (or collisions) have you encountered on a road in the past three years? 
Have you ever had a ladder incident?  (Falling off one or hitting your head on one count!)
What unexpected obstacle in your life has caused you to swerve, stress or sob since January? 
What steps are you taking in your walk with the Lord to ensure you are prepared for the next obstacle in your path? 
Yet he did not waver through unbelief regarding the promise of God, but was strengthened in his faith and gave glory to God, being fully persuaded that God had power to do what he had promised. Romans 4:20-21 NIV
Remember…Life Is Better When It's Full – Joy-full, Thank-full, Purpose-full and Friend-full! ™