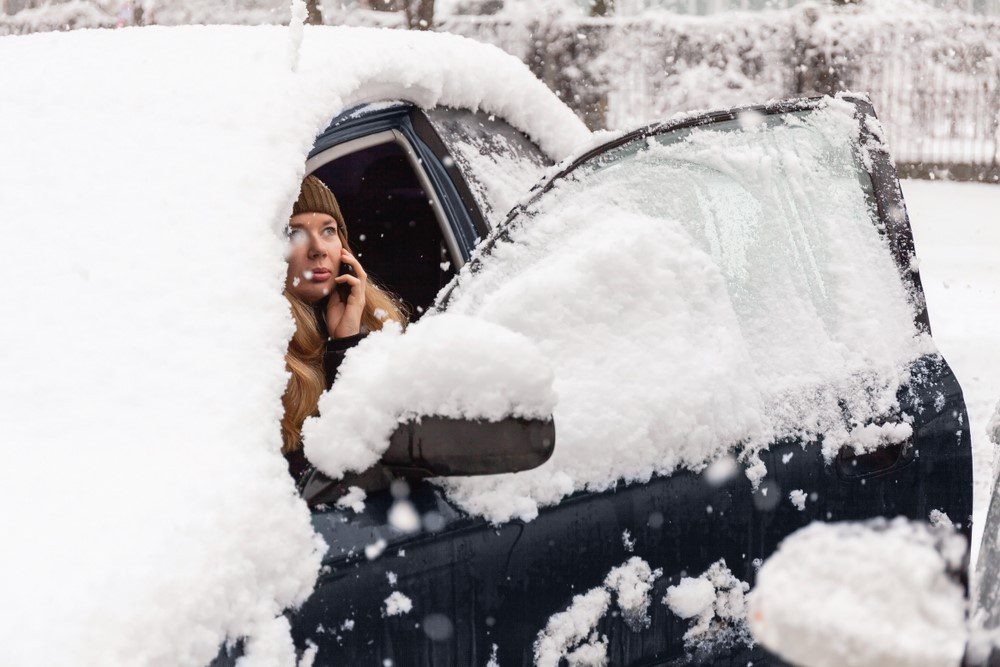 ©Joy Dunlap  https://joydunlap.com
Change is often unexpected; other times we know it's coming and even anticipate it.
Last weekend we had unseasonably high temperatures in the mid-70s.  Outdoor water aerobics, flip flops and summer shorts climate.  By Monday it was in the 30s and snowing.
While the beautiful falling snow didn't stick here, it left multiple inches in a short period in many other places, and an interstate backup that stranded motorists for hours.
Change can be joyous such as the welcoming of a new baby or grandbaby, a job promotion, or a long-awaited vacation trip.  Or it can be sorrowful with the death of a loved one, the loss of a job, or the severing of a marriage or relationship.
Like the wallop of intense seasonal storms, changes in the climate of our circumstances can impact us negatively, strewing debris on our path.
After the recent sleet and snowstorm, numerous branches lay scattered around our backyard, broken remnants of once viable limbs of strong and stately trees. Impacted by the forceful winds and stresses of change, those once strong, leaf-producing branches now littered the landscape, disconnected and dormant.
Winter storms aren't the only weather shifts; tornadoes, hurricanes, and flash floods leave their imprint and damage too.  Climate changes we experience remind us that what we face – and perhaps fear – may be different from what others do, but we all face disrupting and disorienting changes in our weather – and in our lives.
The question is what happens when it happens.
Mounds and mounds of snow piled high in parking lots – some more than 10 feet – surprised me when I moved to Nebraska from Florida one winter years ago. Those weren't pretty hills of white, fluffy snow; they were dingy and dirty, brownish and greyish, and very yucky!
No ethereal beauty lingered.
Shoved into a corner of the parking lot, they had hardened into masses of ice, full of the dirt and grime they had picked up.
Oh, that our hearts not do the same.
How do we handle the storms that alter our circumstances in a negative way?  Do we haul and hold onto all the disappointment, discouragement, and dismay?
In heavier and longer cold weather storms, snow nestles in the bushes and tree limbs; icicles weigh down, bending and breaking the branches.
Likewise, we have to be careful that the climate change of our circumstances doesn't ice over our hearts.
The bending we want; the bending that works is kneeling in prayer in our hearts as we humble our stance and seek the Lord's renewing strength.
When our circumstances change for the worst, and storms of life wreck havoc on our lives, here are a few concepts to remember:
Learn from those who've handled the storms of life with courage, confidence and commitment to God. 
Remember your leaders, who spoke the word of God to you. Consider the outcome of their way of life and imitate their faith. Hebrews 13:7 NIV
Hold on to the knowledge that God does not change. 
Jesus Christ is the same yesterday and today and forever.  Hebrews 13: 8 NIV
Every good and perfect gift is from above, coming down from the Father of the heavenly lights, who does not change like shifting shadows.  James 1:17 NIV
Be on guard and stand firm in faith. 
Be alert and of sober mind. Your enemy the devil prowls around like a roaring lion looking for someone to devour. Resist him, standing firm in the faith, because you know that the family of believers throughout the world is undergoing the same kind of sufferings. 1 Peter 5:8-9 NIV
Trust in God's ability to restore us. 
And the God of all grace, who called you to his eternal glory in Christ, after you have suffered a little while, will himself restore you and make you strong, firm and steadfast. To him be the power for ever and ever. Amen. 1 Peter 5:10-11 NIV
What is the most intense or unusual weather change you've witnessed?
Which emotional storm in life would be most likely to leave you battered (or has already)?
In what ways can you draw strength from God to stand firm?
Which one of these Bible verses gives you the most encouragement right now?  (Take a moment to identify three words or particular phrases that stand out to you.)
Therefore we do not lose heart. Though outwardly we are wasting away, yet inwardly we are being renewed day by day. For our light and momentary troubles are achieving for us an eternal glory that far outweighs them all.  2 Corinthians 4:16-17 NIV
Remember…
Life is Better When It's Full – Joy-full, Thank-full, Purpose-full and Friend-full! ™