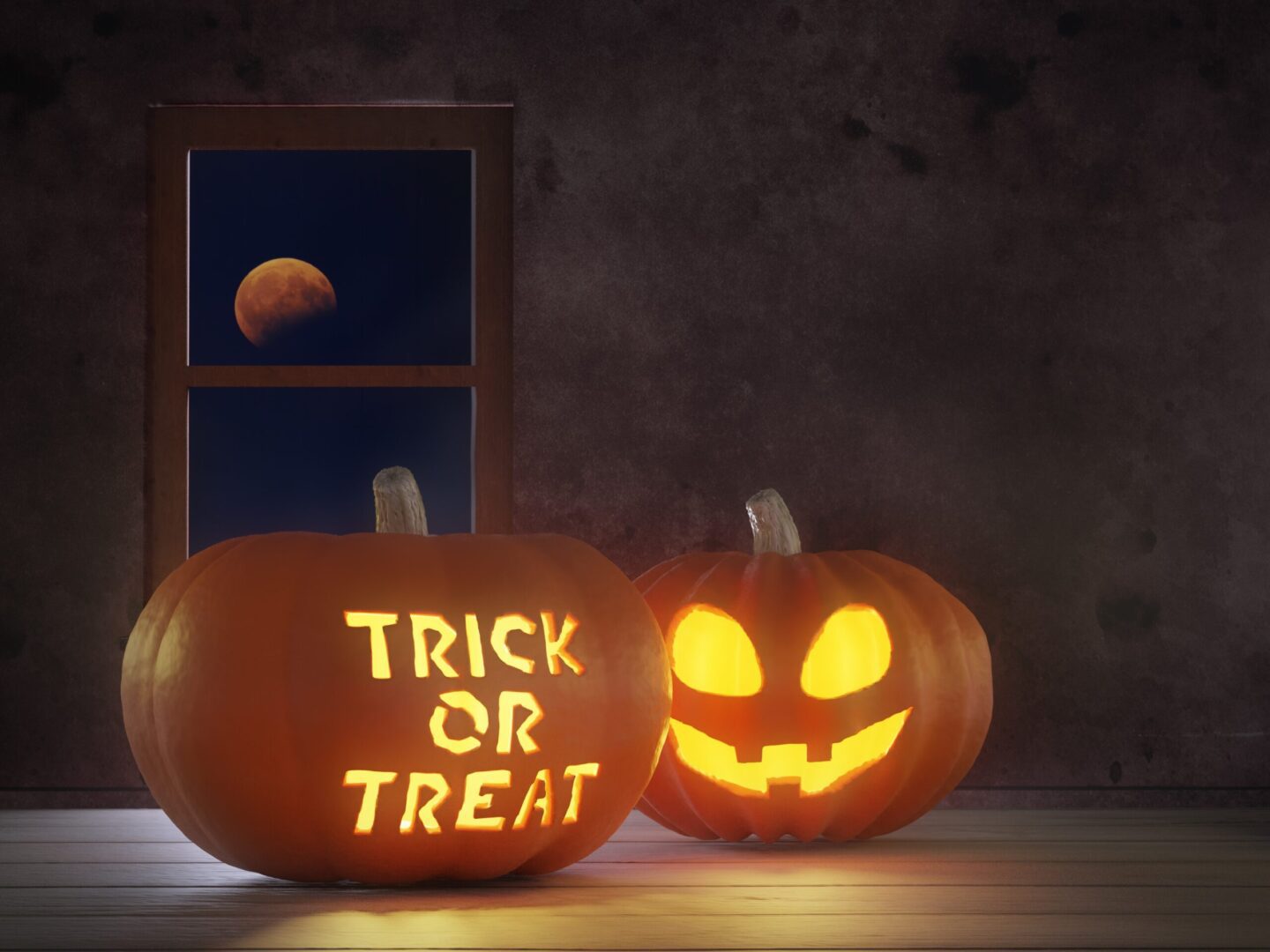 ©Joy Dunlap  https://joydunlap.com
Trick or Treat isn't just a holiday happening. It's a heart happening and a mindset choice year-round.
Many tricks we deal with in life come from unexpected episodes in health, relationships, career and home maintenance.  A natural disaster, lost job, frightening diagnosis or sudden death of a loved one can render us a punch.
Unwelcome surprises can even jump – or crash – into our day to day home life.  Just last week, the truck delivering my new washing machine ripped out a substantial branch and damaged our beautiful crepe myrtle.
Oh, and they forgot to bring my washing machine. Really.
Although many tricks thrown at us are from the outside, some powerful ones also come from the inside – from our minds.
Mind-tricksters threaten to distract, demoralize and defeat us, but we can toss aside tricks for treats when we choose to look and listen for good – and trust God for truth. 
It's vital to recognize and defeat tricks of thought for what they are – and counter them with treats of truth for the soul!  Consider these:
Thought Trick
The world is falling apart and there's no hope. 
Truth Treat
The Lord foils the plans of the nations; he thwarts the purposes of the peoples. But the plans of the Lord stand firm forever, the purposes of his heart through all generations.  Psalm 33:10-11 NIV
"I have told you these things, so that in me you may have peace. In this world you will have trouble. But take heart! I have overcome the world."  John 16:33 NIV
God's power is greater than any problems faced in our lives, our nation or the world.  His plan is the long-term one.
Thought Trick
God doesn't care. 
Truth Treat
Cast all your anxiety on him because he cares for you.  1 Peter 5:7 NIV
Praise be to the God and Father of our Lord Jesus Christ, the Father of compassion and the God of all comfort, who comforts us in all our troubles, so that we can comfort those in any trouble with the comfort we ourselves receive from God.  2 Corinthians 1:3-4 NIV
God offers us comfort, compassion and care and desires for us to do the same for others.
Thought Trick
Fear the future and what may happen
Truth Treat
So do not worry, saying, 'What shall we eat?' or 'What shall we drink?' or 'What shall we wear?'  For the pagans run after all these things, and your heavenly Father knows that you need them.  But seek first his kingdom and his righteousness, and all these things will be given to you as well. Therefore do not worry about tomorrow, for tomorrow will worry about itself. Each day has enough trouble of its own.  Matthew 6:31-34 NIV
Worry doesn't cure anything, rather it accentuates distress, depression and dismay.  God knows what we need and when we trust Him for it, our lives end up less stressed and more peaceful.
Thought Trick
Nothing we do matters.
Truth Treat
Live such good lives among the pagans that, though they accuse you of doing wrong, they may see your good deeds and glorify God on the day he visits us… For it is God's will that by doing good you should silence the ignorant talk of foolish people. 1 Peter 2:12-15 NIV
How we conduct ourselves and live our lives matters not only as our legacy, but more importantly as a reflection of God. That matters.
Thought Trick
God doesn't love us.  
Truth Treat
For God so loved the world that he gave his one and only Son, that whoever believes in him shall not perish but have eternal life.  For God did not send his Son into the world to condemn the world, but to save the world through him.  John 3:16-17 NIV
God loves us with a deep, abiding love that's full of mercy, forgiveness and connection.
Thought Trick
I don't have a platform/job/leadership role so I can't have an impact. 
Truth Treat
In everything set them an example by doing what is good. In your teaching show integrity, seriousness and soundness of speech that cannot be condemned, so that those who oppose you may be ashamed because they have nothing bad to say about us.  Titus 2:7-8 NIV
Don't let anyone look down on you because you are young, but set an example for the believers in speech, in conduct, in love, in faith and in purity. Until I come, devote yourself to the public reading of Scripture, to preaching and to teaching.  1 Timothy 4:12-13 NIV
How we act and react impacts people.  We are all examples – the question is "What example are we? "
Thought Trick
There's nothing I can do to make a difference 
Truth Treat
Neither do people light a lamp and put it under a bowl. Instead they put it on its stand, and it gives light to everyone in the house. In the same way, let your light shine before others, that they may see your good deeds and glorify your Father in heaven.  Matthew 5:15-16 NIV
Command them to do good, to be rich in good deeds, and to be generous and willing to share. In this way they will lay up treasure for themselves as a firm foundation for the coming age, so that they may take hold of the life that is truly life.  1 Timothy 6:18-19 NIV
When we are kind, generous, and loving in spite of circumstances, we shine a bright light to others and deepen our own faith walk.
If we allow tricks of thought to root in our minds, negativity, fear and deepening despair not only sprout, but also creep and grow and spread inside and out.  What dominates our minds can easily dominate our lives. 
Thankfully, though, God gives us treats of truth in His Word to use to overcome all the tricks of thought that threaten the peace and joy God wants us to fully enjoy.   
Which mind-tricks play out most frequently in your thoughts?
What triggers negative thoughts for you?  What adjustments can you make to reduce that?
Are you dealing with one of these tricks of thought now?
Which Bible verse identified here speaks most to you today?  Consider memorizing it or writing it on a card and keeping it nearby.
For the word of God is living and active, sharper than any two-edged sword, piercing to the division of soul and of spirit, of joints and of marrow, and discerning the thoughts and intentions of the heart. Hebrews 4:12 NIV
Remember…
Life is Better When It's Full – Joy-full, Thank-full, Purpose-full and Friend-full! ™