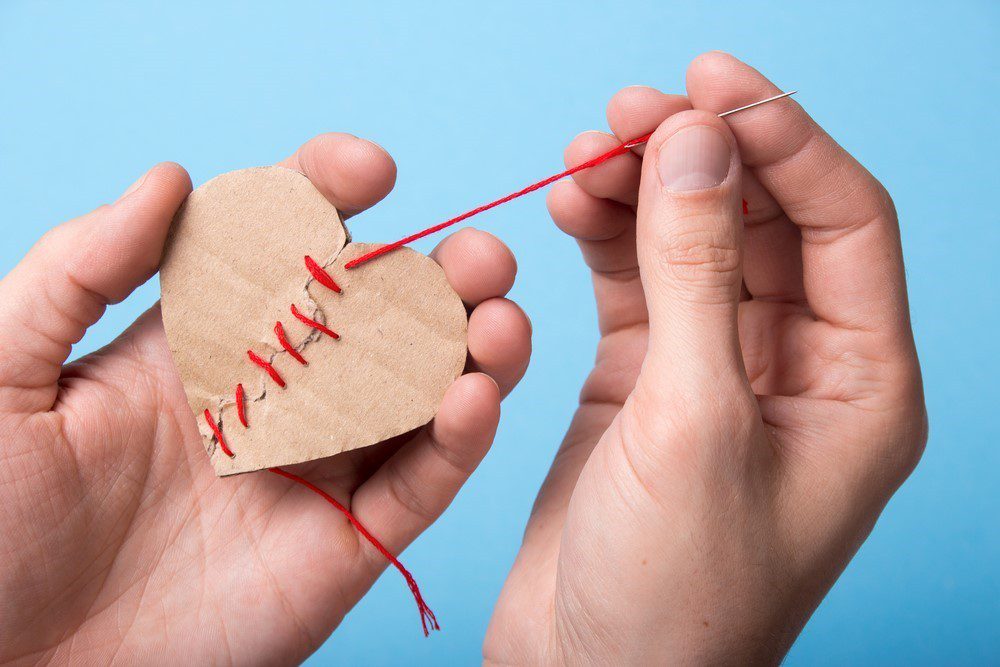 ©Joy Dunlap  https://joydunlap.com
As a craft-challenged person who doesn't sew, entering a fabric store is like visiting a foreign country where you don't know the language everyone is speaking. But the helpful cashier who greeted me gave me clear directions to find what I was seeking.
On my way through the store, I saw racks of patterns around a cutting table where a woman was unrolling and measuring material.  My mind flashed back to standing by the side of my grandmother, an expert seamstress, as she smoothed material to be measured.
When checking out, I shared that memory with the cashier and mentioned I don't sew.
"We have classes here; you could learn," she said.
With that sentence, my mind returned to the Singer sewing class I took – and "graduated" as a youth.  Of course, the only requirements were to show up at the classes, make an outfit, and – here's the clincher – model what we made during a mall fashion show.  Did I mention this was in the popular mall where all the young people hung out?
To this day, I remain grateful no wardrobe malfunction occurred and that my body stayed fully covered.
The outside actually didn't look too bad, but the inside was messy. 
Inside, where no one could see (except the instructor) my dress was not worthy of runway walking for sure.  Not worthy of graduating.  Not worthy of being called a seamstress or sewist.
Sewing didn't come naturally to me.  Perhaps if I had taken more classes or practiced more, I would have gained more knowledge or functionality.  But sewing is about more than skill; it's patience and persistence as well as a keen eye toward straight lines.
It requires a masterful touch.
I think perhaps I wanted to learn to sew because my grandmother was so good at it, and probably because it was something different to do, but my heart wasn't in it.
And, because my heart wasn't in it, my hands never became good at it. 
Inner stitches had been ripped out, redone, and repaired.  Some had to be stitched over.  Zig and zags on the seams left markers of my difficulty in keeping straight lines. Like scar tissue from wounds, multiple knots stayed on the inside, invisible to others but easily seen by the teacher.
Despite my lack of skill, through the instructor's guidance, as I listened and learned, somehow the stitches held that dress and its many parts together.
But if anyone obeys his word, love for God is truly made complete in them. This is how we know we are in him: Whoever claims to live in him must live as Jesus did.  1 John 2:5-6 NIV
Without Christ, we are inadequate to mend our messes.  It's not about what we can do, but what God does in us and through us – in spite of us!  
Inside, we may be full of misses and mess ups, but those sorrows can be stitched and our hearts mended – not because of our skill but because of our Savior.   
So the law was our guardian until Christ came that we might be justified by faith. Now that this faith has come, we are no longer under a guardian. So in Christ Jesus you are all children of God through faith, for all of you who were baptized into Christ have clothed yourselves with Christ.  Galatians 3:24-27 NIV
If you sew, what's the most challenging thing you've ever made?  If like me, you're sewing- challenged, do you have an attempted sewing story?
What mess in life are you trying to fix on your own?
Which parts of your life (and heart) could use some heavenly repair right now?
When others see you walking the runway of life, in what ways do they see the beauty of God's hands and healing?
Therefore, as God's chosen people, holy and dearly loved, clothe yourselves with compassion, kindness, humility, gentleness and patience. Colossians 3:12 NIV
Remember…
Life is Better When It's Full – Joy-full, Thank-full, Purpose-full and Friend-full! ™