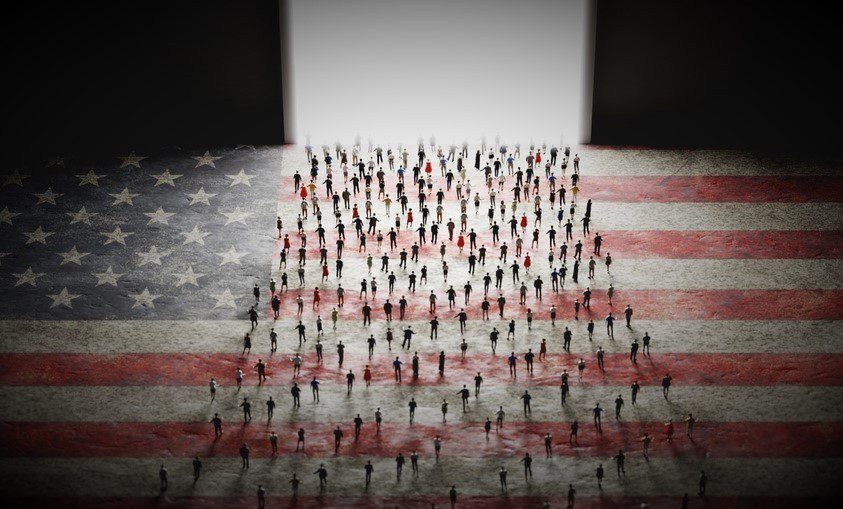 ©Joy Dunlap  https://joydunlap.com
Memorial Day weekend is full of experiences that embrace life – family picnics and pool times; backyard barbecues and baseball; blockbuster movies and countless retail sales!
We gather for good times and good food.
And, I have no doubt the brave military men and women who made the ultimate sacrifice for our country would be glad to know that what they did helped preserve our way of life and our freedoms.
Americans can still congregate at worship services, sporting events, concerts, conferences, reunions, graduations, weddings, and even protests.
People in America continue to vote freely, and worship whichever way they chose. Men and women, young adults, and teens use freedom of speech to voice their opinions.
As we gather this weekend to enjoy the season, let's make sure to remember the reason for Memorial Day – to honor servicemembers who gave their lives in conflicts. Many Americans also use the holiday to pay homage to loved ones who passed away after their time in uniform.
Here are 22 ways (in no particular order) we can add enjoyment during this Memorial Day weekend and also pay respect:
Watch the National Memorial Day Concert on Sunday, May 29 at 8 p.m. ET on your PBS station, or streaming live on the website. In addition to the armed services bands and choral groups, Gary Sinese, Jean Smart, Dennis Haysbert, Pia Toscano and others will participate.
Pass out small American flags to the children and grandchildren at your weekend event.
View a military-themed movie such as Patton, Good Morning Vietnam, Black Hawk Down, Saving Private Ryan, or the classic The Longest Day featuring John Wayne. Eye in the Sky is a contemporary (and powerful) movie that students in one of my husband's classes watch each semester. Pureflix recommends Indivisible and 25 Hill among other Christian movies for Memorial Day.  And, if Top Gun: Maverick that comes out this weekend is anything like that original Tom Cruise movie, we're sure to be wowed!
Pause (and pray) during the National Moment of Remembrance at 3 p.m. in your local time zone.
Participate in or view the Taps Across America salute also at 3 p.m. promoted by CBS. Retired USAF bugler, Jari Villanueva, who served at Arlington National Cemetery founded Taps for Veterans to help find buglers to play at funerals and memorial services. During the pandemic shutdown in 2020, Steve Hartman of CBS's On the Road and Villanueva teamed up to bring Taps Across America to television to broaden the reach and unite Americans in a nationwide remembrance in honor of the fallen. Watch this interview with Villanueva about how it began.
Read a book with military combat focus. My husband, Charlie, a retired USAF officer, who leads the Center on Law, Ethics and National Security at Duke Law suggests these as a few of many good options: Blackhawk Down: A Story of Modern War; One Bullet Away: The Making of a Marine Officer; 1776; Hunting the Caliphate: America's War on ISIS and the Dawn of the Strike Cell. (And, if you want to read an informative post with Presidential quotes and interesting poll info on how Americans feel about standing up for freedom, check out his Memorial Day 2022: Remembering Freedom isn't Free writing.) 
Turn on some military-themed tunes for your family gathering or listen as you exercise or enjoy the outdoors.  Some Gave All by Billy Ray Cyrus, I Drive Your Truck by Lee Brice, American Soldier by Toby Keith and If You're Reading This, by Tim McGraw are well worth a listen. Country Living magazine offers an extensive playlist for the occasion.
Share a patriotic quote or meme in social media about the real reason behind Memorial Day. Not sure what to say? Consider these possibilities: "Thankful for the sacrifice;" "We remember;" or "Respect and Remembrance."
Listen to the National Anthem. Sing out loud.
Invite everyone to recite the Pledge of Allegiance at your gathering.
Write a note to someone whose deceased loved one served our country. Let them know you're thinking of them, and that you are thankful.
Contribute to TAPS: Tragedy Assistance Program for Survivors, a non-profit that provides grief counseling, casework assistance and surviving spouse and family programs, including Good Grief Camps for children.
Check out military documentaries at HistoryVault.com.
Plant a poppy as a family project.  In the fall of 1920, after WWI, the American Legion named the poppy its official flower to honor those who served and died.  Wear a poppy in remembrance of all those who've worn the uniform, especially those who died in wartime.
Read the now public domain poem In Flanders Field by Lt. Colonel John McCrae, M.D. who served on the front in WWI. It begins like this…"In Flanders Field the poppies grow. Between the crosses row on row…"
Fly the flag of the United States of America – and contemplate the ways in which we are united.
Watch this short video of Taps as played by a military bugler.
Tell others what you love and value about America. Speaking about the good shows our gratitude.
Attend a Memorial Day parade or ceremony in your local area.
Share your memory of a military member who died during a conflict. Post it online at the Wall of Remembrance, or email your submission to remembrance@capitolconcerts.org, and ask for your comments to be placed at an appropriate memorial around Veterans Day.
Pray.  Say a prayer of thanks for the freedom our country enjoys.  Ask God to provide comfort to those who lost loved ones while in service, as well as the families of military members who passed away at other times.  Join others across the nation as we unite to pray for peace. (US Code, Title 36, Memorial Day#116)
Do something this week that requires sacrifice to help someone else.
As we celebrate Memorial Day, let us pause to remember the fallen who died protecting freedom, and those who served our nation who have since passed.  May we honor their service, salute their sacrifice, and remember their loved ones.
Then let us live well to show it mattered.  
As stated In Flanders Fields, "The torch; be yours to hold it high."
You, my brothers and sisters, were called to be free. But do not use your freedom to indulge the flesh; rather, serve one another humbly in love. For the entire law is fulfilled in keeping this one command: "Love your neighbor as yourself." Galatians 5:13-14 NIV
Which are your favorite Memorial Day foods and activities?  (Check out these holiday desserts and meals.)
Of the 22 suggestions listed, which ones would you most like to add to your Memorial Day weekend?
What are 10 things you love about America?
Who do you know who served our nation in uniform who has passed?  Speak their name aloud.
If you had to pick three freedoms to keep in America, which ones would you choose?
"The Lord bless you and keep you;
the Lord make his face shine on you and be gracious to you;
the Lord turn his face toward you
and give you peace." Numbers 6:24-26 NIV
Remember…
Life is Better When It's Full – Joy-full, Thank-full, Purpose-full and Friend-full! ™