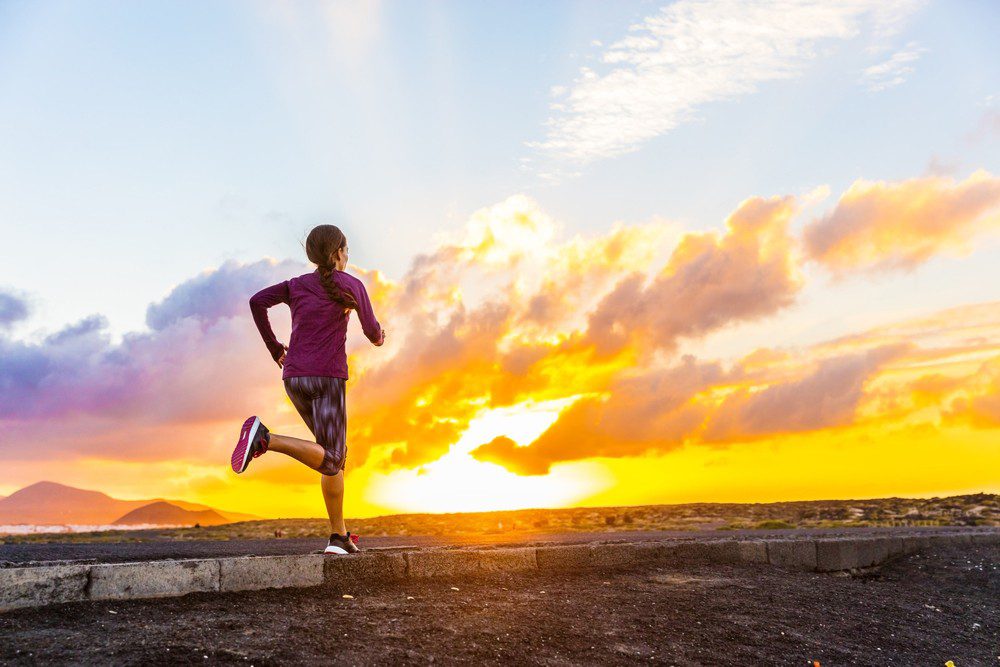 ©Joy Dunlap  https://joydunlap.com
Sign up.  Act now.  Buy today. Calls to action exist in many forms.  Register here. Join in. Make your voice heard.  Television, magazine and social media ads, as well as advocacy letters, sales materials, and telemarketing calls urge us to take specific steps.  Bombarded with messages like these daily, we can begin to tune out.
Readers of the Bible discover many "calls to action" in its pages.  "Let Us" verses inspire both unity and action along with a personal appeal to participate.  We have to be careful we don't overlook or stop hearing those due to the cacophony of voices in the world that pull us in different directions.
Movement matters – not just that we are doing it, but the direction in which we are going. Are we moving closer to God?  Or further away?  Or is our relationship just staying the same?
In this Part 1 of two posts, let us examine some ways we are called to strengthen our relationship with Him.
Let Us Stay in Tune with His Spirit and Flourish in Character
But the fruit of the Spirit is love, joy, peace, forbearance, kindness, goodness, faithfulness, gentleness and self-control. Against such things there is no law. Those who belong to Christ Jesus have crucified the flesh with its passions and desires. Since we live by the Spirit, let us keep in step with the Spirit. Galatians 5:22-25
The closer we move to God and to sensing His Spirit in us, the more our belief will deepen and allow us to experience true peace.  We will find ourselves wanting to give more, love more, do good more while at the same time desiring to sin less.
Let Us Live as If God Matters Most
I press on toward the goal to win the prize for which God has called me heavenward in Christ Jesus. All of us, then, who are mature should take such a view of things. And if on some point you think differently, that too God will make clear to you. Only let us live up to what we have already attained.  Philippians 3:14-15
Whatever we have learned in our Christian walk we are encouraged to put fully into practice as we grow in our relationship with God and reflect His love to others.
Let Us Come Boldly to God
Therefore, since we have a great high priest who has ascended into heaven, Jesus the Son of God, let us hold firmly to the faith we profess. For we do not have a high priest who is unable to empathize with our weaknesses, but we have one who has been tempted in every way, just as we are—yet he did not sin. Let us then approach God's throne of grace with confidence, so that we may receive mercy and find grace to help us in our time of need.  Hebrews 4:14-16 NIV
Confidence is much more important in our relationship with the Lord than it is in any self-improvement context. If we truly believe God will be there for us in our need, it is life-changing.
Let Us Draw Near to God – Trusting His Forgiveness
Therefore, brothers and sisters, since we have confidence to enter the Most Holy Place by the blood of Jesus, by a new and living way opened for us through the curtain, that is, his body, and since we have a great priest over the house of God, let us draw near to God with a sincere heart and with the full assurance that faith brings, having our hearts sprinkled to cleanse us from a guilty conscience and having our bodies washed with pure water.  Hebrews 10:19-22 NIV
Lingering guilt can block us from an open connection to God.  Our certainty that He forgives us when we confess and repent is a keystone of Christian faith.
Let Us Stand Firm in Faith
Let us hold unswervingly to the hope we profess, for he who promised is faithful.  Hebrews 10:23 NIV
God's faithfulness is an attribute we can count on.  Circumstances may threaten to derail us but if we dig deep into the roots of our faith and His love we can stand strong.
Let Us Persevere Even When Persecuted and in Pain
Therefore, since we are surrounded by such a great cloud of witnesses, let us throw off everything that hinders and the sin that so easily entangles. And let us run with perseverance the race marked out for us, fixing our eyes on Jesus, the pioneer and perfecter of faith. For the joy set before him he endured the cross, scorning its shame, and sat down at the right hand of the throne of God. Consider him who endured such opposition from sinners, so that you will not grow weary and lose heart.  Hebrews 12:1-3 NIV
Have you ever run a race, tried to hit 10,000 steps in a day on a FitBit, or been in a competition?  Whether an athletic endeavor, job promotion or saving for retirement, reaching any target takes pushing past obstacles, setting aside distractions and showing determination.  The goal isn't the only thing we need to keep in mind; we need to know why we're aiming for it.  As we keep our focus on Jesus, we gain strength to live purposefully day by day.
Let Us Give God Glory
Therefore, since we are receiving a kingdom that cannot be shaken, let us be thankful, and so worship God acceptably with reverence and awe.  Hebrews 12:28 NIV
A thankful heart comes from a humble posture. When we think we've earned our salvation or even specific blessings through our efforts, we puff ourselves up and diminish God. The more we look up at God, the less turbulence we see around us – and in us.
Am I hearing and heeding these calls to action?
Fellow journeyers, let us ask a few questions:
Have I "thrown off the sin that so easily entangles" me? 
Is my confidence in God's forgiveness and love stronger than my guilt? 
What "fruit of the Spirit" do I think is not quite "ripe" in my life so that it nourishes those around me? 
What is it that I need to boldly approach God about today? 
Let us pray about these questions and our answers!    Hope you'll join us for Part 2 of this exploration coming soon.
Remember…Life Is Better When It's Full – Joy-full, Thank-full, Purpose-full and Friend-full! ™