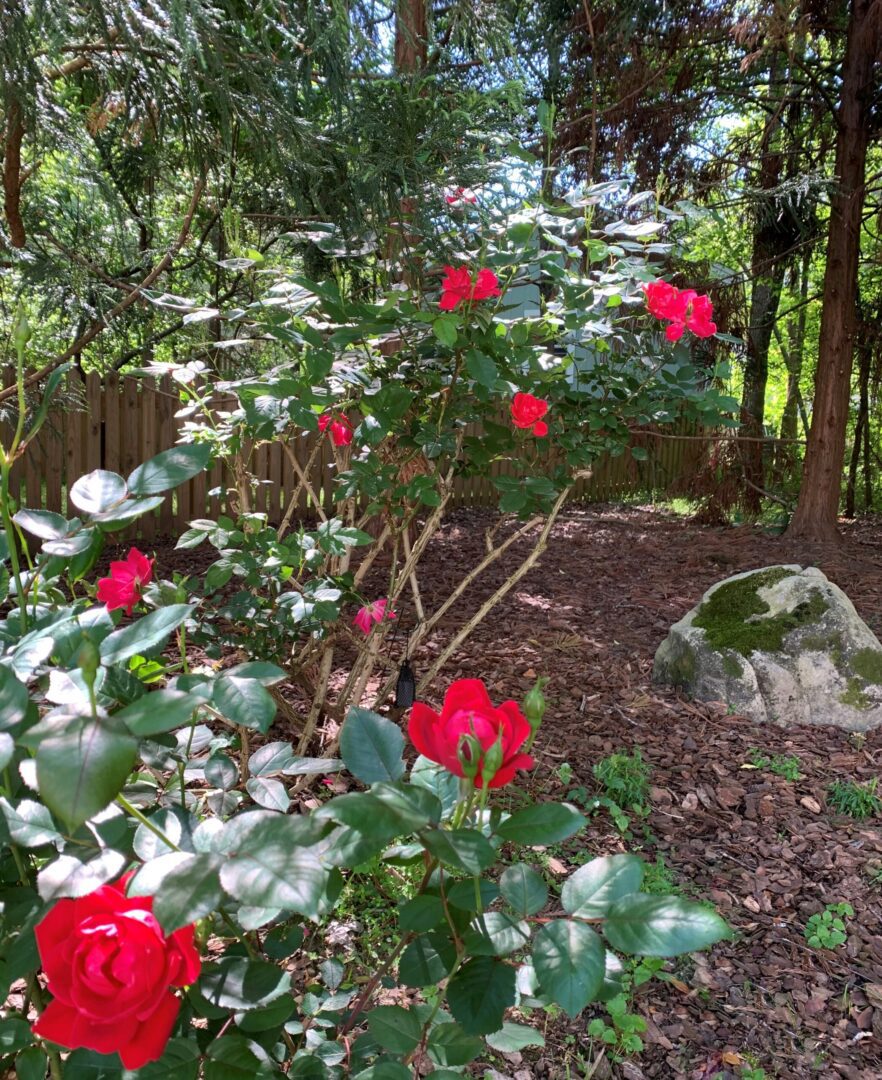 ©Joy Dunlap  https://joydunlap.com
A blooming flower garden can brighten even dark days.  While I delight in the daisies, roses and colorful annuals that grow in my yard, in reality, my expertise is limited.
What then has helped my garden flourish?  Interestingly enough, some of the same principles that can help us bring beauty into our lives in other areas!
Choose well
The inclusion of a variety of plants allows us to benefit from the joy found in different colors, shapes, sizes and textures, plus we learn ways to treat and respond to diverse flowers and fauna.
Likewise, the presence of different people and personalities in our lives can widen our aperture to beauty and expand our knowledge as we discover ways to care for them.
At the same time, we're wise to stay close to sturdy friends who are flourishing in the soil of the Savior so they can surround us with His beauty and strengthen us as we grow.
Watch where we add 
When we put something in unsuitable soil, or with too much shade or sun for its type, it may become barren, wilt or die. After I purchased two lovely, fushcia SunShade plants, they began to shrivel in the sunny environment I tested them in. I moved them to a shadier location where they now thrive.
Some of our friends need more daily attention than others, while others are content to be in the shadows until a need arises.
Times also exist when our lives are drained with responsibilities due to aging parents, illness or children/grandchildren.  We still need friends and social connections of our own, but we may not be able to properly fertilize and care for many new additions during those times.
Assessing our activities and commitments is also vital.  When we overload with activities that fill up our time in unproductive ways, our lives may be packed, but are they blooming?
Remember I'm not the expert
While I select the flowers and plan where they go, I need to be open to the landscaper's advice. I'm not a master gardener and he may know a problem exists with my plan or have a different idea based on his extensive experience.
God's guidance is always better than our own.  Yet, even when we know that, at times we battle back.
Once I wanted hydrangeas planted next to the house. The landscaper planting them for me warned they would get too much sun in that location.  Because I wanted them there, I overruled his advice, choosing what I wanted and not considering problems or consequences in the future.
Sure, they look lovely at spring's first blossom, but later in the season, they droop, wither and die out faster. I should have listened.
Prune and weed – even when we don't want to 
Pruning and weeding are essential but that doesn't mean I like them. When I don't remove them consistently, the weeds multiply and become more difficult to pull out.
The same is true in life. If we don't get rid of negative thoughts and actions quickly, they can germinate or dig deeper into our hearts taking root and pushing out good that's growing there.
Light pruning I do with small clippers, but the heavy pruning?  I trust the landscaper to do that. He knows the right times to reshape so the shrubs stay strong and continue to flower.
So, too, we should trust God that He, with His infinite knowledge, prunes at the right times to deepen our faith and strengthen our character so that what blooms in our lives in the future will reflect His hand and show His beauty to all.
What is your favorite flower or plant?  Why? 
How has pruning in your life helped you grow stronger spiritually?
What do you need to prune out from your life right now? 
In what ways is your life blooming brightly for God now?
For this reason, since the day we heard about you, we have not stopped praying for you. We continually ask God to fill you with the knowledge of his will through all the wisdom and understanding that the Spirit gives, so that you may live a life worthy of the Lord and please him in every way: bearing fruit in every good work, growing in the knowledge of God, being strengthened with all power according to his glorious might so that you may have great endurance and patience, and giving joyful thanks to the Father, who has qualified you to share in the inheritance of his holy people in the kingdom of light.  Colossians 1:9-12 NIV
Remember…
Life is Better When It's Full – Joy-full, Thank-full, Purpose-full and Friend-full! ™