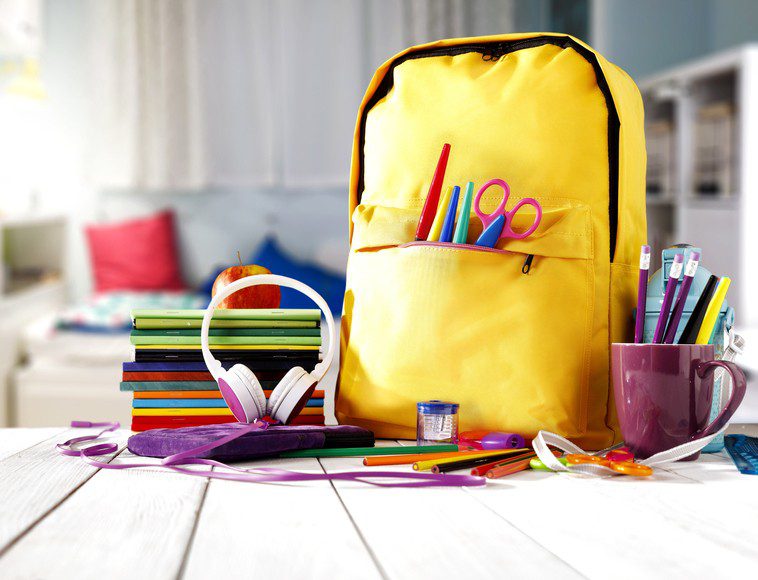 ©Joy Dunlap  https://joydunlap.com
Whether it's paper, pencils, crayons or calculators, school supplies are hot items in stores in late summer as students and parents seek the right equipment for a smooth and productive year.
As I looked at all those age-appropriate lists, I considered what "supplies" are ones for us to carry as we go through the School of Life. How about these for a start?
A Flash Drive  
I will remember the deeds of the Lord; yes, I will remember your miracles of long ago. I will consider all your works and meditate on all your mighty deeds.  Psalm 77:11-13 NIV
White-out Fluid or Tape
"Come now, let us settle the matter," says the Lord. "Though your sins are like scarlet, they shall be as white as snow; though they are red as crimson, they shall be like wool." Isaiah 1:8 NIV
Stapler and Tape
My son, keep your father's command and do not forsake your mother's teaching. Bind them always on your heart; fasten them around your neck. Proverbs 6:20-21 NIV
Hand Sanitizers
Therefore, since we have these promises, dear friends, let us purify ourselves from everything that contaminates body and spirit, perfecting holiness out of reverence for God. 2 Corinthians 7:1 NIV
Come near to God and he will come near to you. Wash your hands, you sinners, and purify your hearts, you double-minded.  James 4:8 NIV
Antibacterial Wipes
How much more, then, will the blood of Christ, who through the eternal Spirit offered himself unblemished to God, cleanse our consciences from acts that lead to death, so that we may serve the living God! Hebrews 9:14 NIV
Permanent Ink Pens and Composition Books
Let love and faithfulness never leave you; bind them around your neck, write them on the tablet of your heart. Then you will win favor and a good name in the sight of God and man. Proverbs 3:3 NIV
Tissues to Use (and Share)
Praise be to the God and Father of our Lord Jesus Christ, the Father of compassion and the God of all comfort, who comforts us in all our troubles, so that we can comfort those in any trouble with the comfort we ourselves receive from God.  2 Corinthians 1:3-4
Combination Lock
But Scripture has locked up everything under the control of sin, so that what was promised, being given through faith in Jesus Christ, might be given to those who believe.  Galatians 3:22 NIV
Headphones
My sheep listen to my voice; I know them, and they follow me.  John 10:27 NIV
Let the wise listen and add to their learning, and let the discerning get guidance. Proverbs 1:5 NIV
The supplies we find in Scripture are designed to help us in every circumstance.
What's in your backpack?
Of the Scriptural "supplies" listed here, which one speaks to you the most right now?  Why? 
What were your favorite school supplies as a child? 
What do you remember most about the first school days for you (or your children)? 
In what ways does Scripture help you handle the challenges and problems in life? 
 And God is able to bless you abundantly, so that in all things at all times, having all that you need, you will abound in every good work.  2 Corinthians 9:8 NIV
 Remember…Life Is Better When It's Full – Joy-full, Thank-full, Purpose-full and Friend-full! ™