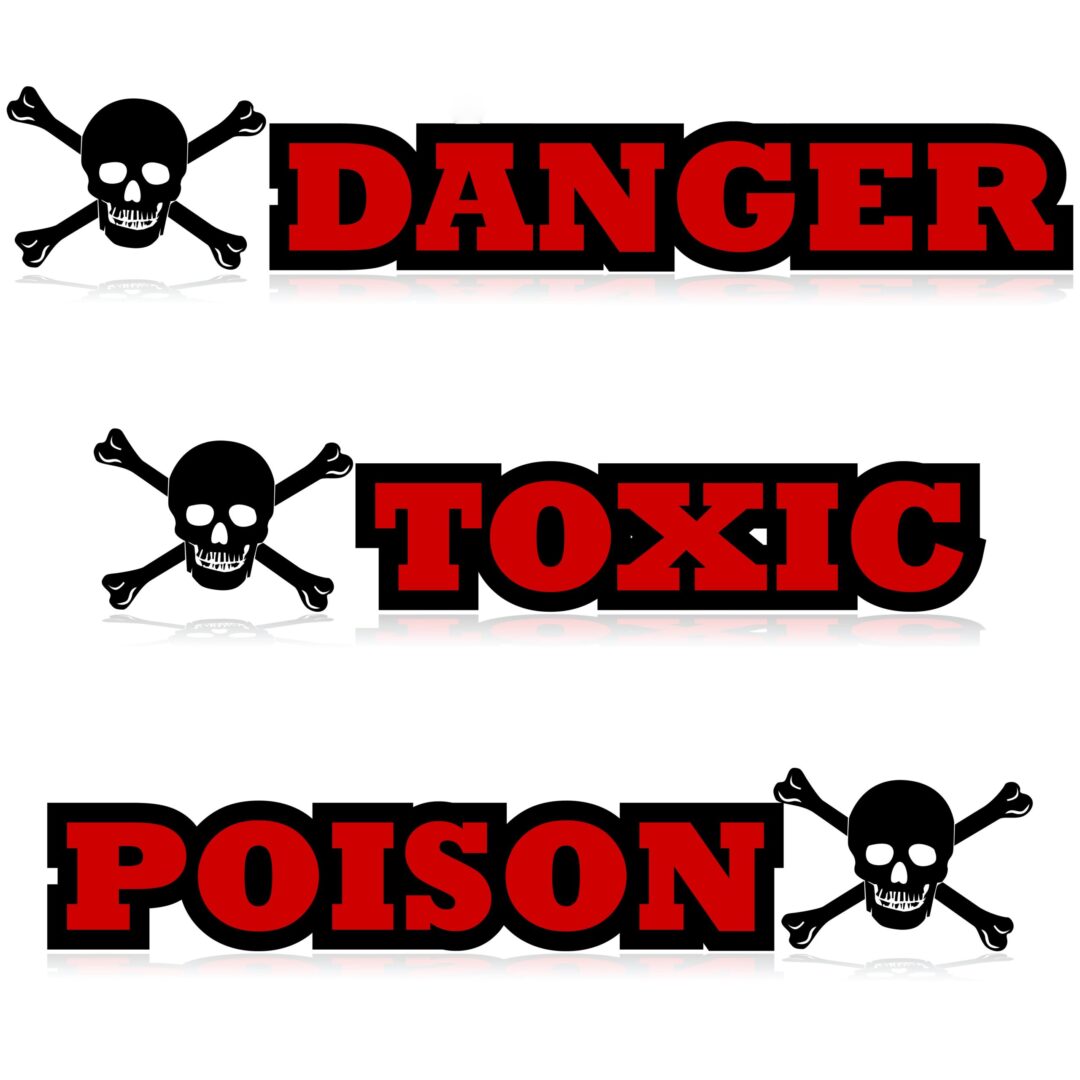 ©Joy Dunlap  https://joydunlap.com
Blasted by Poison
The blast hit me right in the face.  My head jerked back. The mixture of water and fertilizer chemicals spewed all over my face and hair.  Stunned, it took me a few seconds to realize what had happened. Somehow the hose attachment had flipped to face me and the liquid hit me full force in the face. With the substance dripping down my face and into my eyes, I fumbled to flip the sprayer around and managed to shut it off.
Even though I wore sunglasses, my eyes, face and hair were soaked and dripping.  Keeping my lips tightly pursed to avoid swallowing any chemicals, and with one eye in a squint, I raced indoors, shedding my soaked shirt once inside. Splashing water all over my face, I attempted to rinse off the substance.
Grabbing an eye wash cup from under the sink, I filled it with water, opening my eyes one by one to flush them out.  Next, I swished the blue minty mouthwash around in my mouth. After washing my face to remove any remaining residue, I got in the shower to rinse the chemicals out of my hair. Thankfully, this gardening mishap had no residual results (other than my pride).
If we're not careful, poisonous words and visuals can enter our eyes and exit our mouths in daily life. Negativity and incendiary words from social media posts, books, magazines, TV or streaming programs, the internet, or gossip can be toxic to our minds and hearts. That's why it's important to take precautions and know how to react quickly.
Wear Protection
Although they didn't prevent the chemical mixture from running over my eyelids, sunglasses protected me from the brunt of the powerful blast and kept chemicals from getting directly into my eyes.
The Word of God and His truth can protect us from taking direct hits that can injure or poison our faith walk and example to others.  Confidence in what we believe and why can boost our protection.
Got your Son-glasses and protective "gear" on?
Therefore put on the full armor of God, so that when the day of evil comes, you may be able to stand your ground, and after you have done everything, to stand. Stand firm then, with the belt of truth buckled around your waist, with the breastplate of righteousness in place, and with your feet fitted with the readiness that comes from the gospel of peace.
In addition to all this, take up the shield of faith, with which you can extinguish all the flaming arrows of the evil one. Take the helmet of salvation and the sword of the Spirit, which is the word of God.  Ephesians 6:13-17 NIV 
Know how to shut off poisonous spray
We can lessen the damaging impact of a verbal or visual "poison" by aiming it away from us and turning it off. In the case of social media, we can pause a "friend," delete the comments, report an incident, block their posts, or unfriend them if material they post poses a problem. In person, we can choose to diffuse the situation instead of inflaming it.
Rarely (if ever) does raging back at vitriol in a public/social media setting cause someone to truly change their behavior or ideas. God does the changing of hearts, but we can and should pray for them (and ask God to guard our thoughts, words and actions).
All kinds of animals, birds, reptiles and sea creatures are being tamed and have been tamed by mankind, but no human being can tame the tongue. It is a restless evil, full of deadly poison. With the tongue we praise our Lord and Father, and with it we curse human beings, who have been made in God's likeness.  James 3:7-9 NIV
 Strip off the negativity and replace it
After shedding the soaked shirt and showering, it felt good to get into fresh clean clothes knowing that I'd gotten rid of any poisonous chemicals.
For everything in the world—the lust of the flesh, the lust of the eyes, and the pride of life—comes not from the Father but from the world. The world and its desires pass away, but whoever does the will of God lives forever.  1 John 2:16-17 NIV
We hear a lot about replacing our negative attitudes with positive ones, but less about the effects that corrosive and contaminating comments from others can have on us.  It may be impossible to totally get away from all of those, but clothing ourselves in positive attributes and mindset can refresh us.
Therefore, as God's chosen people, holy and dearly loved, clothe yourselves with compassion, kindness, humility, gentleness and patience. Colossians 3:12 NIV
Flush out the bad stuff
Wise choices of information and communication resources will help us guard our minds.
And, when we end up making decisions that expose us to toxic words or images, or something unexpected hits us like a blast, we need to be strong enough to walk away. Put down a book. Stop a movie. Put a pause on a social media "friend" who's spreading unkind, derogatory, or inciteful words.
Rescue me, Lord, from evildoers; protect me from the violent, who devise evil plans in their hearts and stir up war every day. They make their tongues as sharp as a serpent's; the poison of vipers is on their lips. Psalm 140:1-3 NIV
Wash away worldly toxins that threaten our spiritual and emotional health
Just as I raced to cleanse my eyes, mouth and body from the substances that could harm me, so too should we run to the compassionate and loving arms of the Lord knowing He will "wash away all my iniquity and cleanse me from my sin."  (Psalm 51:2 NIV)
Let us draw near to God with a sincere heart and with the full assurance that faith brings, having our hearts sprinkled to cleanse us from a guilty conscience and having our bodies washed with pure water. Let us hold unswervingly to the hope we profess, for he who promised is faithful. Hebrews 10:22-23 
What are the sources of toxic words and images that are entering your life right now?
How can you avoid or limit your contact with poisonous thoughts, words, memes, or photos?
Do you ever spread them?
Have you prayed for the people who do?
Identify three encouraging Bible verses. Write them on a card and put them near your computer, by your bedside and in your car.   
 But when the kindness and love of God our Savior appeared, he saved us, not because of righteous things we had done, but because of his mercy. He saved us through the washing of rebirth and renewal by the Holy Spirit, whom he poured out on us generously through Jesus Christ our Savior. Titus 3:4-6 NIV
Remember…
Life is Better When It's Full – Joy-full, Thank-full, Purpose-full and Friend-full! ™