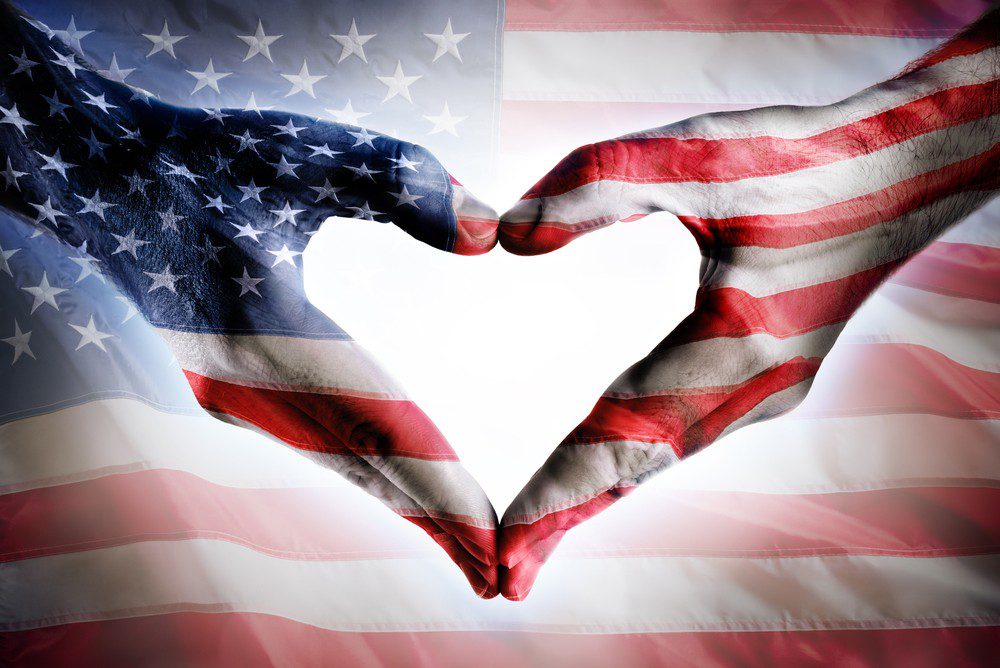 ©Joy Dunlap https://joydunlap.com
We choose to remember so we do not forget.
The young man in uniform placed the flag in my hands after he and another military man folded it with precision. Light mist surrounded us as we gathered under the tent that provided covering for us and my dad's coffin. A bugler played Taps, its woeful strains moving through my ears and resting in my heart.
My dad was young too when he went to war. Unlike many others then and now, thankfully he came home. Home to have a career, a wife, and two children. Home to the country he'd help defend. Home to live several decades longer in a society for which he'd stood strong.
"Every day's a gift," he'd often say.
He never made it to Pearl Harbor. He wanted to see the place where 2,335 service members died that fateful December 7, 1941 in the surprise bombing that ignited the patriotism of our nation and inspired many to serve in World War II. Historical documentaries, memorable radio newscasts and military movies allow me to envision that nation-changing event, but I've also been to that somber site. I wish I had taken my dad there.
Ballgames, barbecue cookouts and family fun are what people often associate with Memorial Day weekend. We freely enjoy those opportunities and others because brave men and women defended our country in the past – many of whom gave the ultimate sacrifice – as did their families.
An empty spot on the bench at the ball field, an empty seat at the backyard barbecue, an empty heart of a spouse, a child, a parent because a loved one didn't return home – those vacant places reveal the sacrifice given, the service shared, the stories we should remember at Memorial Day.
How can we put remembrance back in this holiday? Try a few of these 13 Ways to Remember on Memorial Day:
• Watch a military-themed movie. Some I've watched that come to mind are Patton, Good Morning Vietnam, Black Hawk Down, Saving Private Ryan, Top Gun and the classic The Longest Day featuring John Wayne.
• Give each child or grandchild at your gathering a small American flag.
• Reference in social media the real reason behind Memorial Day, post a patriotic quote or photo, or just say "We will remember."
• Visit a military cemetery. Leave a flower or a flag.
• Play military-themed tunes at your family gathering or listen to them as you walk, jog or enjoy the outdoors.  Some Gave All by Billy Ray Cyrus,  I Drive Your Truck by Lee Brice, American Soldier by Toby Keith and If You're Reading This, by Tim McGraw are well worth a listen.
• Send a note to someone who has lost a loved one who served our country whether the person died in combat or later in life.
• Listen to the National Memorial Day Concert or check out the website.
• Make a contribution to TAPS: Tragedy Assistance Program for Survivors, a non-profit that provides grief counseling, casework assistance and surviving spouse and family programs, including Good Grief Camps for children.
• Take a history quiz to see if you and your family members can cite the conflicts and wars in which our country has been involved.
• Pray
o Say a prayer of thanks for the freedom our country enjoys, and for all those currently defending it.
o Thank God for those who paid the ultimate sacrifice to help protect our country and our freedoms.
o Ask God to comfort and strengthen those who have lost loved ones in service whether it was last week, last year or decades ago.
• Fly a flag.
• Think about the surviving families. As we laugh and enjoy life with our spouses, parents, friends, children and grandchildren this weekend, let's remember those who grew up without a spouse, a parent or grandparent by their side, and those who are navigating childhood today without loved ones.
• Do something each day for someone else.
Greater love has no one than this: to lay down one's life for one's friends. John 15:13 NIV
Remember…
Life Is Better When It's Full – Joy-full, Thank-full, Purpose-full and Friend-full! ™
https://joydunlap.com