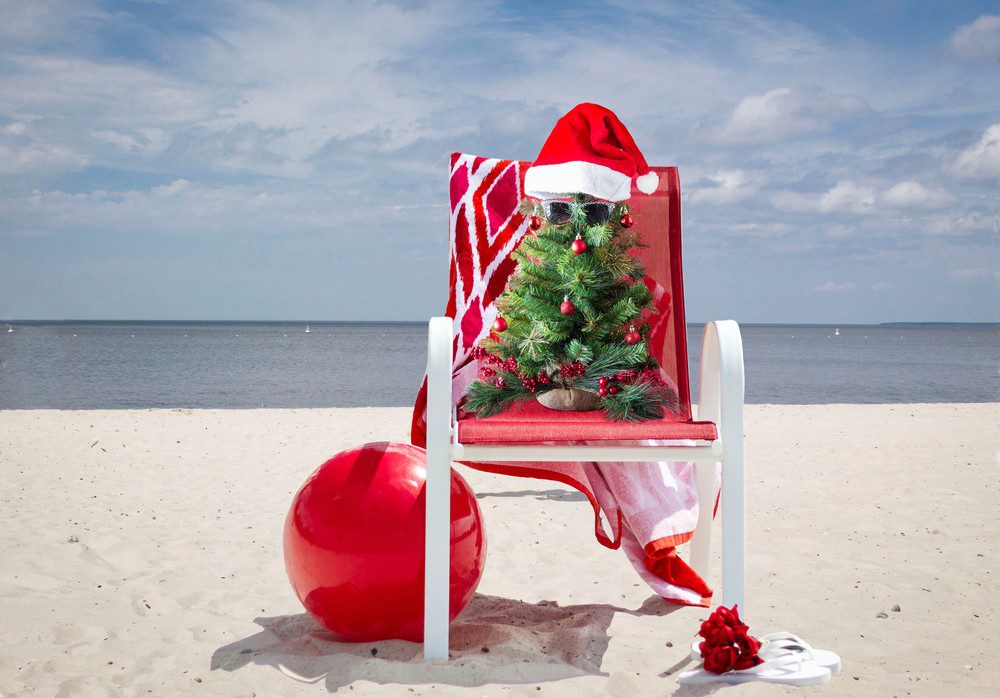 ©Joy Dunlap 
https://joydunlap.com
"Christmas in July" is a popular marketing and shopping concept, but what if we made it more?  Surprise your family and friends or yourself with these fun and meaningful ways to celebrate Christmas this July.  You might remind someone – or even yourself – about the real reason behind Christmas and why the true meaning lasts all year.
Put out cookies and milk every night. 
Pick your favorites to serve. 😊   Sure, it's swimsuit season, but those extra doses of Vitamin D do promote good health.
Play uplifting Christmas music in your car and at home. 
Many carols trigger good memories and celebrate the arrival of Christ.  Who says we have to save them until the official Christmas season?  Play on.  Sing strong.
Visit a petting zoo or an area animal park. 
You won't find a manger scene but you'll have fun seeing the variety of furry friends created by God.
Identify Christmas decorations to donate. 
When rushing around in the holiday season, it's difficult to take the physical and emotional time to sort through which ones we no longer want to keep.  Now's a good time to dive in, pull an item out, enjoy the memory, photograph it, then give it away so someone else can use it this coming Christmas.
Host a Christmas in July event.
Whether it's a luncheon, tea, coffee or party, bring a group of friends together and share your favorite Christmas memories.  Serve delicious Christmas cookies or fruit cake!
Send Christmas greetings to your friends – now.
They'll be surprised to get some real mail and shocked to receive a Christmas card in the summer.  No cards handy?  Send a special "Christmas in July" email greeting to remind those you love about the love you have for Jesus year-round.
Watch Christmas movies by yourself or with friends.  
Hallmark's "Christmas in July" series offers several happy-ever-after and relaxing choices, plus you can easily locate the classics and other cheery Christmas shows through online services.
Find a sno-cone truck and enjoy the cool treat.
Want to add some Christmas in July flair?  Use red and green flavors.  Astonish the person behind you in line by treating them to the Christmas giving spirit.
Surprise a good friend or two with a Christmas ornament.    
When tree trimming time arrives, they'll already have your memento to add to their decorations.  You could also gather a group of friends to fill your own "Christmas in July" glass globe ornaments.  Perhaps with some sand and shells?
Gift a charity or your church. 
Why wait until the end of the year?  Give your favorite charities a boost this month, or find a new one that could use your support now.
Read the Biblical Christmas story individually or with friends or family.
Jesus' presence in our lives is worth celebrating year-round.  Take time to mull over the birth of Jesus, the gifts of the Magi, the journey of the shepherds, the fear of Herod, and the faith of Mary and Joseph.  Spend some time in prayer to thank God for the gift of Jesus in your life.
Make a list – and check it twice – for all the good gifts God has put in your life.
What does your "Christmas in July" gratitude list include? Write it out and share it with someone.
And there were shepherds living out in the fields nearby, keeping watch over their flocks at night. An angel of the Lord appeared to them, and the glory of the Lord shone around them, and they were terrified. But the angel said to them, "Do not be afraid. I bring you good news that will cause great joy for all the people. Today in the town of David a Savior has been born to you; he is the Messiah, the Lord. This will be a sign to you: You will find a baby wrapped in cloths and lying in a manger."
Suddenly a great company of the heavenly host appeared with the angel, praising God and saying,
"Glory to God in the highest heaven, and on earth peace to those on whom his favor rests."  Luke 2:8-14 NIV
Have you ever bought a Christmas gift or watched a Hallmark holiday movie in July?
How are you using the gifts God has given you?
In what ways do others see Jesus in your heart and life year-round?
When they had seen him, they spread the word concerning what had been told them about this child, and all who heard it were amazed at what the shepherds said to them. But Mary treasured up all these things and pondered them in her heart. The shepherds returned, glorifying and praising God for all the things they had heard and seen, which were just as they had been told.  Luke 2:17-20 NIV
Remember…
Life is Better When It's Full – Joy-full, Thank-full, Purpose-full and Friend-full! ™